On November 17, 2021 Caijing Carbon Neutral Summit and Carbon Emission Ranking Conference of Chinese Listed Companies, organized by Caijing Magazine and supported by SinoCarbon, was held in Beijing. The conference published the first carbon emission ranking of Chinese-listed companies: Chinese Listed Companies Carbon Emissions Ranking (2021)
DAI Xiaojing, President of Caijing Magazine, and TANG Renhu, General Manager of SCII, delivered their opening speeches respectively. In his speech, Mr.Dai pointed out that how to reduce carbon emission in development and how to achieve a win-win situation of development and carbon emission reduction are two great challenges for China. Enterprises are the main sources of carbon emissions, and listed companies are the main force of enterprises, whether listed companies pay attention to carbon reduction is crucial for the country to achieve the dual-carbon goal.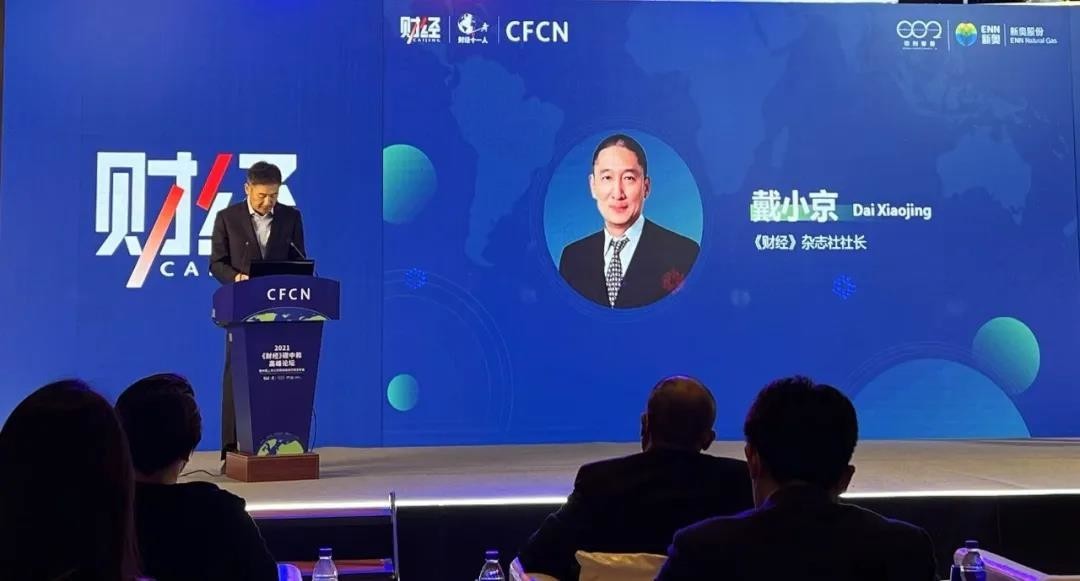 TANG Renhu, general manager of SinoCarbon, said in his speech that realizing the dual carbon goal is an undertaking that should have height, breadth, depth and density, and has four typical characteristics: first, long-term and stable expectations; second, openness and transparent information disclosure; the third is open, fair and strict law enforcement; last but not least, when you have the right mindset, you will find the way under your feet.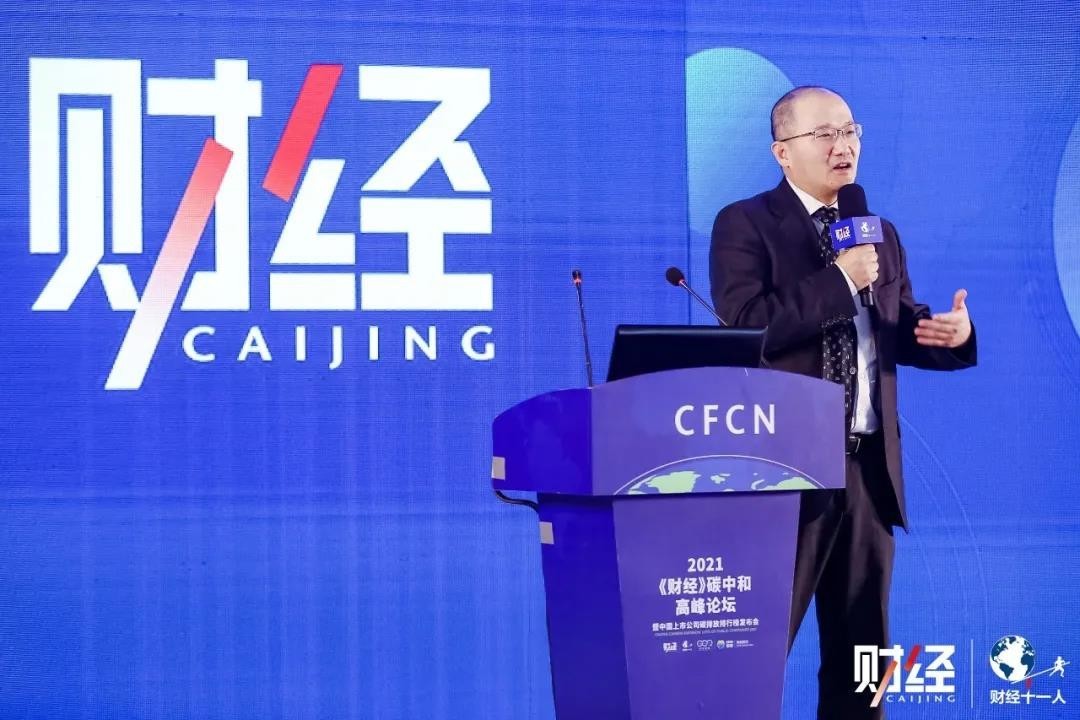 The summit forum invited people from the government, universities, consulting agencies, enterprises, and other fields to share their professional insights. CHAI Qimin, Director of the National Center for Climate Change Strategy and International Cooperation of the Ministry of Ecology and Environment of China; ZHENG Xinye, Dean of the School of Applied Economics at Renmin University of China; ZHOU Yuan, Managing Director and Global Senior Partner of Boston Consulting Group (BCG); ZHENG Hongtao, President of ENN Group delivered their keynote speeches. They elaborated from different perspectives on the significance of the dual-carbon target to China and the necessity of active actions for all sectors of society, emphasizing that listed companies should lead in the responsibility of actively disclosing carbon emission information under the dual-carbon target.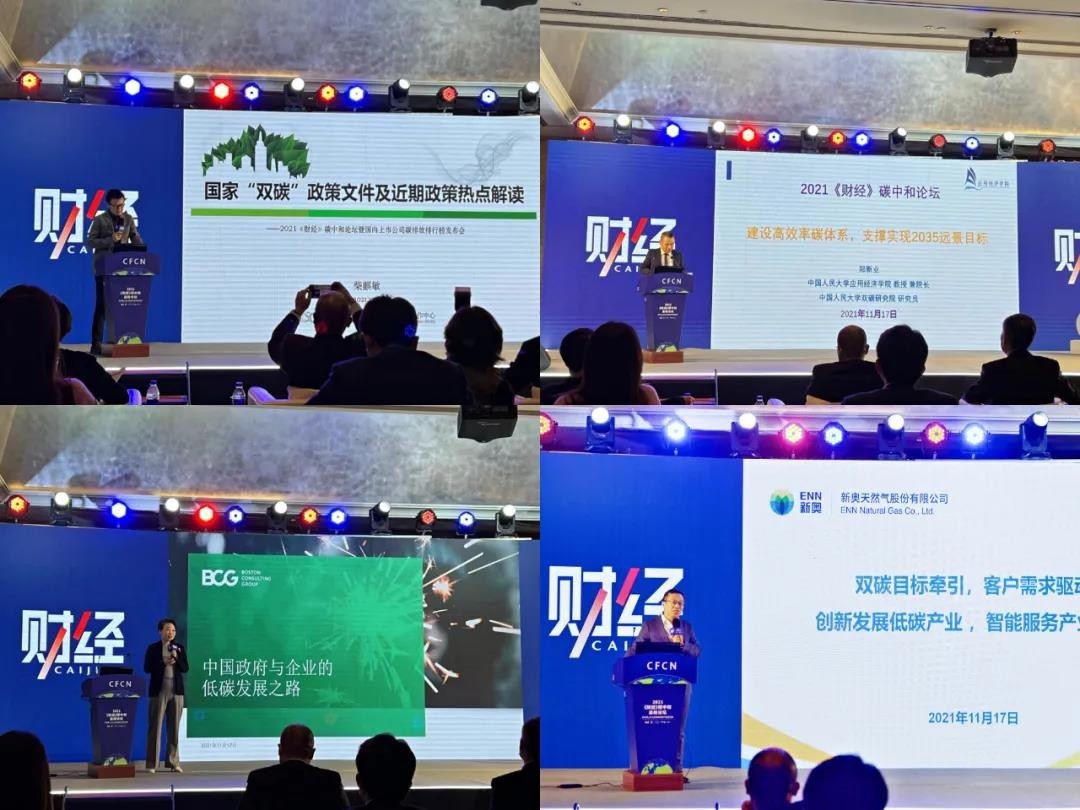 During the summit, TANG Jin, head of SCII's research institute, introduced the compilation method of Chinese Listed Companies Carbon Emissions Ranking (2021), including selection criteria, coverage, and carbon emission estimation models of various industries. He also put forward suggestions for listed companies to improve the level of carbon emission disclosure.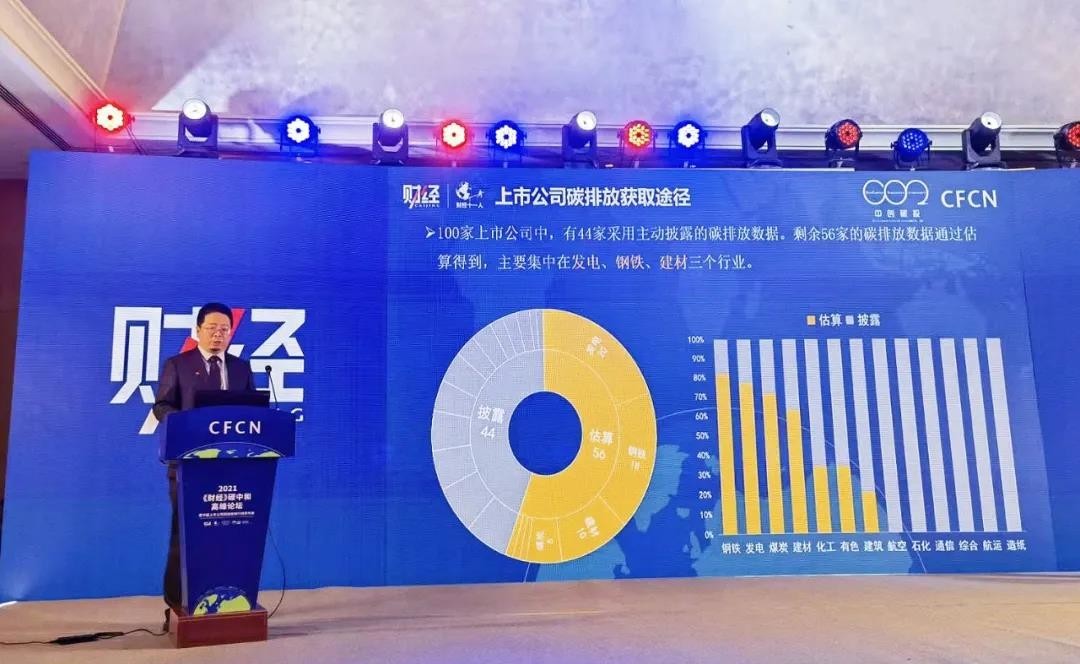 LIU Jianzhong, director of the Industry Research Center of Caijing, introduced important findings from the list, such as the total emissions covered, carbon emissions, and carbon intensity distribution characteristics of various industries, and pointed out the social significance of the list. DU Xin, Technical Director of Chinalco Environmental Protection and Energy Conservation Group Co., Ltd., as a representative of the company, shared the experience, the difficulties, and the pathway of the industry and enterprises under the dual carbon target.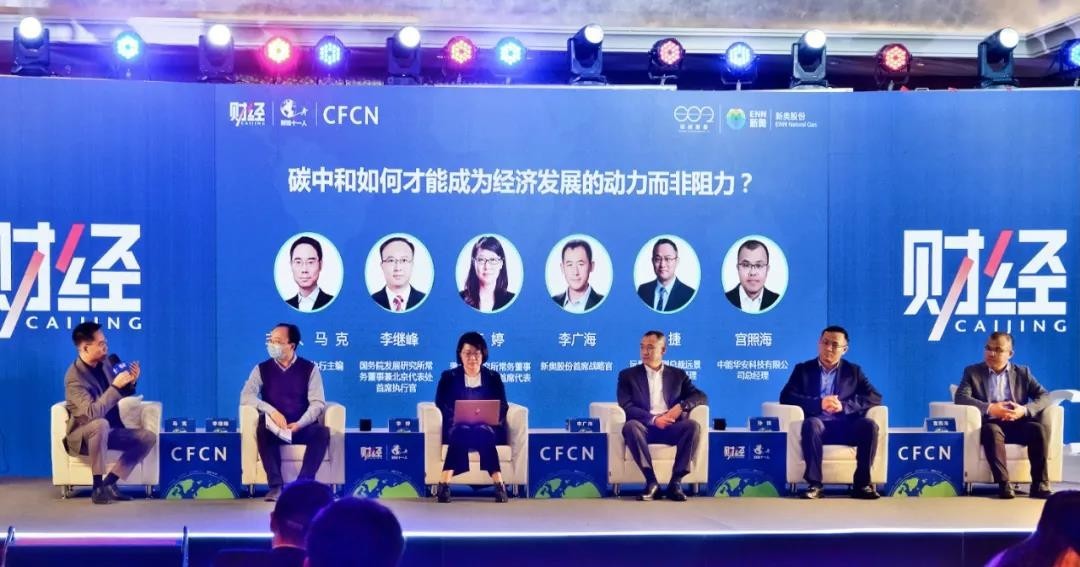 The list covers 100 listed companies with total carbon emissions of more than 4 billion tons, which is undoubtedly an important part of China's total carbon emissions. Caijing, the well-known financial magazine under the supervision of CITIC Group, has joined forces with SCII to release the carbon emission ranking list of listed companies. "In the next step, SCII and "Caijing" magazine will give full play to our respective advantages, integrate more resources, and look forward to making more influential achievements and contributions in promoting the carbon emission disclosure of listed companies and the sustainable development of the carbon market." Mr. Tang expressed his willingness to continue to strengthen cooperation with Caijing in the future.