Sinocarbon was invited to participate in the green certificate mechanism to help Zhejiang businessmen deal with carbon barriers
On May 19, 2020, a green certificate mechanism sponsored by Zhejiang Energy Administration and co-organized by Zhejiang Energy Group was held in Hangzhou. Relevant leaders from the New Energy Division of Zhejiang Energy Bureau, Zhejiang Energy Group Carbon Assets Company and others participated in the meeting, and representatives of related enterprises were invited to participate in the meeting. The company's deputy general manager Qian Guoqiang was invited to give a special sharing report at the meeting, focusing on the four themes of "the era of carbon emission constraints has come; the main form of carbon barriers; low-carbon certification is the most important barrier; the main recommendations".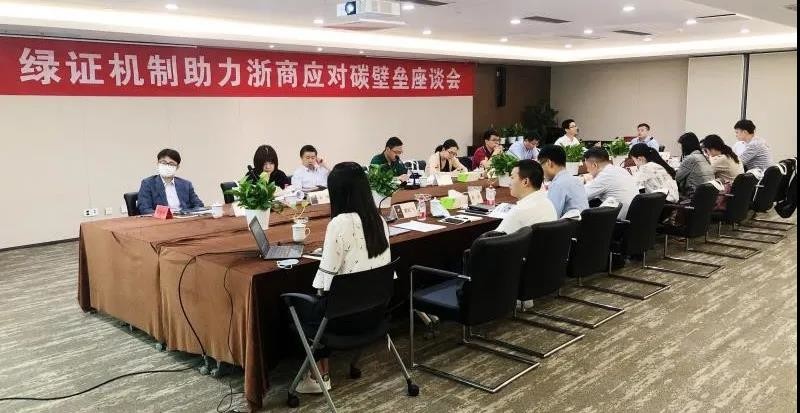 In terms of the main forms of barriers, carbon tariffs and low-carbon certification are the most direct barriers. Carbon labels (marks), subsidies, government procurement policies, etc. can become invisible barriers. Although carbon tariffs have attracted much attention, it still lack the basis for implementation in the short term. Voluntary standards and certification systems such as low-carbon certification, green supply chain, and carbon labeling have become hidden barriers that companies cannot ignore.