China Venture Carbon Investment Sinocarbon assists Qujing Municipal Ecology and Environment Bureau in holding carbon inclusive mechanism demonstration and training on climate change capacity building
From August 6th to 7th, 2020, Sinocarbon assisted Qujing Municipal Ecological Environment Bureau to successfully hold a carbon inclusive mechanism demonstration and a training course on climate change capacity building. Qujing Municipal Ecological Environment Bureau, Municipal Development and Reform Commission, Municipal Finance Bureau, Municipal Statistics Bureau, Municipal Industry and Information Bureau, Municipal Transportation Bureau, Municipal Public Security Bureau (Vehicle Management Office), Municipal Market Supervision Administration, Municipal Agriculture and Rural Areas Relevant personnel from 12 units including the Municipal Bureau, Municipal Housing and Urban-Rural Development Bureau, Municipal Forestry and Grassland Bureau, and Municipal Energy Bureau, as well as 42 key corporate carbon emission management units in the city participated in this training.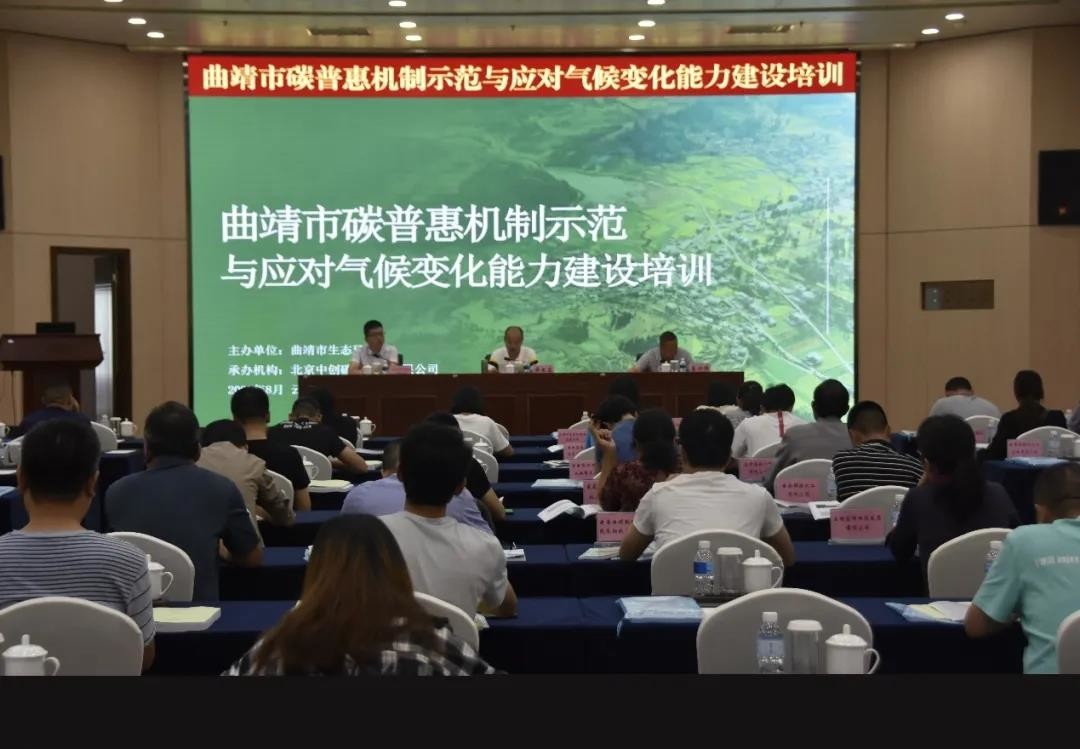 Luan Yunchun, deputy director of Qujing Ecological and Environment Bureau, attended the meeting and pointed out in his speech that it is necessary to conscientiously implement national and provincial-level greenhouse gas emission control deployment requirements, further clarify goals and tasks, improve the ability to respond to climate change, and implement ecological civilization for Qujing City Take the lead in building and improving the basic ability of urban low-carbon development to lay a solid foundation to ensure the completion of the city's carbon emission intensity reduction target task; it is necessary to improve political positions, enhance the sense of responsibility and urgency in addressing climate change, strengthen target responsibility, and promote the response to climate change, Constructive suggestions such as the demonstration and construction of carbon inclusive mechanisms, strengthening capacity building, and ensuring that key tasks to address climate change are implemented. At the same time, the participants should take this training as an opportunity to implement the basic national policy of saving resources and protecting the environment, deeply practice the development concept of "green water and green mountains are the golden mountains and silver mountains", accelerate the construction of ecological civilization in our city, and strive to achieve the city's characteristic economic and social development.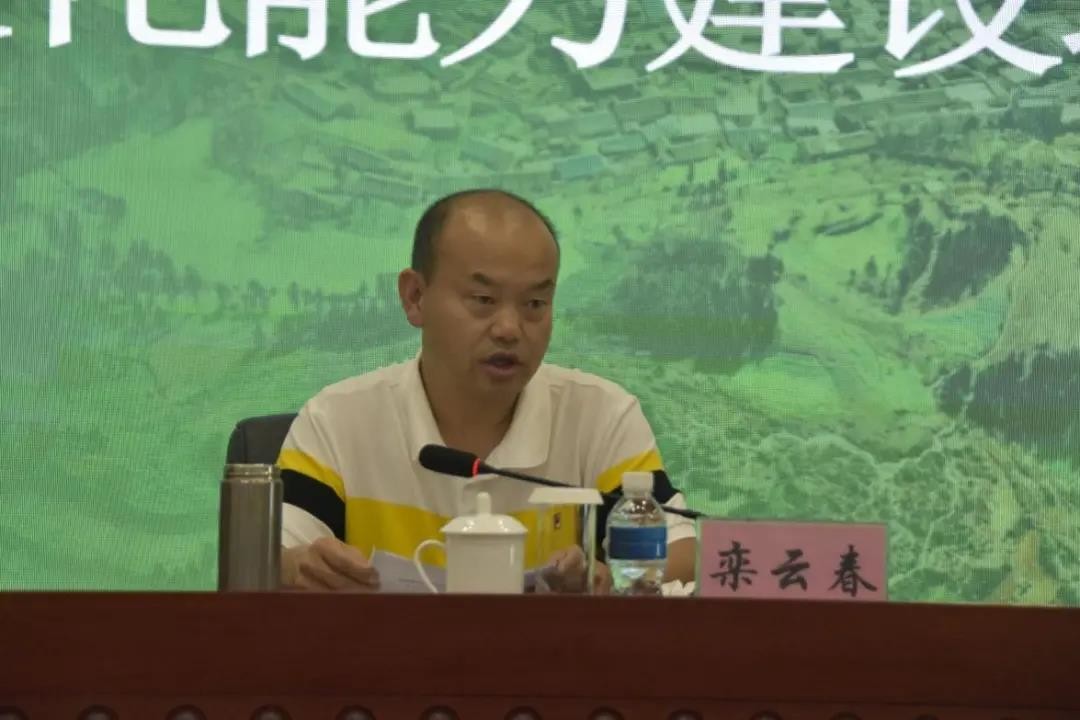 This training is organized by Sinocarbon, focusing on the background of my country's low-carbon policy and carbon market construction, and is geared to government departments, introducing low-carbon development policies and practices in China and Yunnan, and explaining regional low-carbon development and low-carbon city construction ideas; Business units, share corporate carbon emission reports and verification common problem cases and carbon management experience in controlling emission companies, and enhance students' knowledge and understanding of the carbon market through interactive carbon trading simulations.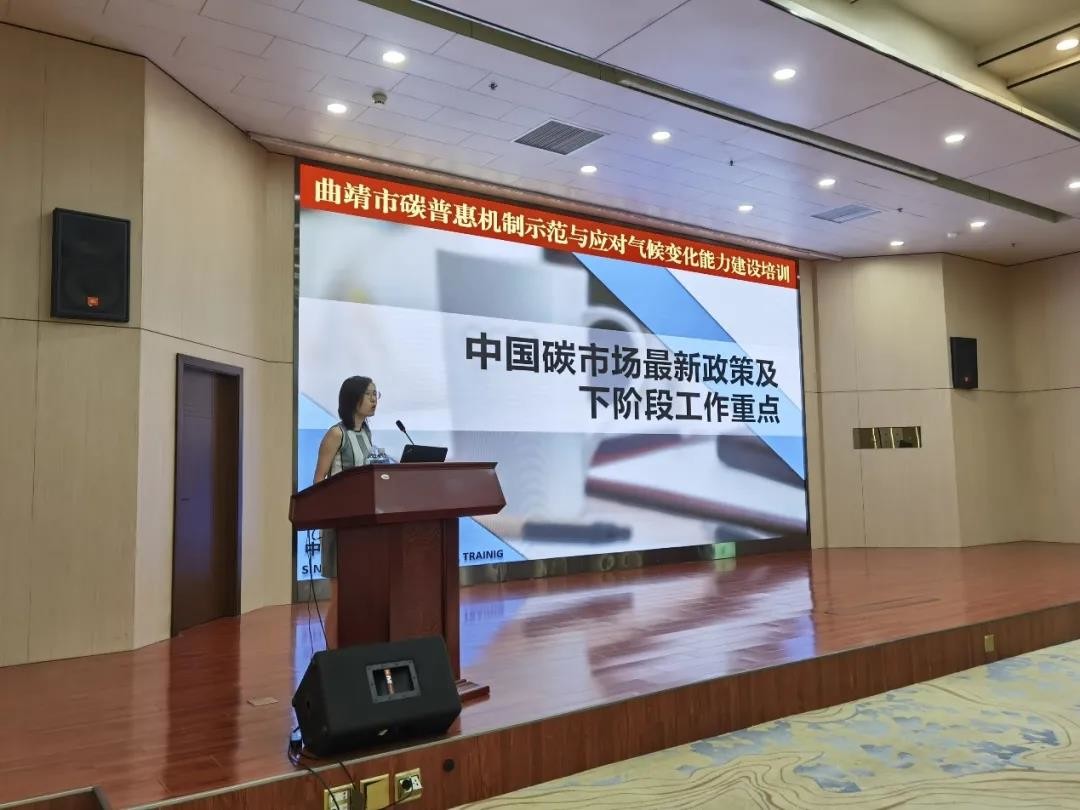 This training has won unanimous praise from the organizer and delegates. The delegates stated that the training focuses are prominent and the trainees have benefited a lot. They will apply their lessons in the future work to ensure that the carbon emission intensity reduction target is completed on time and boost Qujing City the basic capability of low-carbon development has reached a new level.